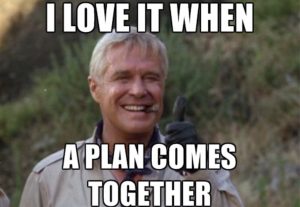 For years, I received a considerable amount of criticism from people who said that my discussions of pornography, deepfake videos, and the implications this could have for society far beyond the base would be tremendous. Instead of looking at the principle, I was criticized for mentioning the means by which it came in.
However, PennLive reports that the concerns I addressed have become a reality as a Pennsylvania woman has been arrested for making deepfake videos of her daughter's high school rivals in pornography and taking drugs while encouraging them to commit suicide as part of a failed effort to get them kicked off of the cheerleading squad.
Police arrested a 50-year-old Bucks County woman March 10 for sending her teen daughter's cheerleading coaches fake photos and videos depicting her rivals naked, drinking, or smoking, to try to get them kicked off the squad, according to media reports.

Raffaela Spone, of Chalfont, was charged with two misdemeanors, Hilltown Township Police officers said. Spone is facing three counts of cyber harassment of a child and three counts of harassment.

An investigation last year led officers to discover that Spone had sent harassing text messages directly to the teenagers as well, police said. As the investigation continued, more teenagers came forward, who were all part of a traveling cheerleading group — Victory Vipers — based in the Doylestown area.

"Spone last year created the doctored images of at least three members," according to the affidavit. There were no indications that Spone's daughter knew what her mother was doing.

The teenagers told officers Spone sent them "manipulated images," and in an anonymous message, said that Spone "urged them to kill themselves," Bucks County District Attorney Matt Weintraub told the Philadelphia Inquirer.

Hilltown police were contacted by one of the teenager's parents in July, and then two more families came forward with a similar account. They told officers they and their coaches received text messages that depicted them naked, drinking, and smoking a vape, according to the Philly Inquirer.

Some of the teenagers were "sent photos of themselves in bikinis, with accompanying text saying the subjects were "drinking at the shore," court records show.

The videos were analyzed, and detectives were able to determine they were "deepfakes" — digitally altered but realistic-looking images — created by mapping the girls' social media photos onto other images, the Philly Inquirer reported.

Officers were able to execute multiple search warrants that allowed them to trace the text messages back to Spone's IP address and then her cell phone, police said.

George Ratel told the Philly Inquirer "he believes the harassment was triggered after he and his wife told his daughter to stop hanging out with Spone's daughter, due to concerns over the girl's behavior."

"I don't know what would push her to this point," Ratel said. "As a dad I was pretty upset about it. It's an image put out there of my daughter that is simply not true."

Spone was released on the condition that she appear at a preliminary hearing on March 30.(source)
I told you this was going to happen, and that it was only a matter of time. It was never a question of if, but when it would happen, because it was obviously in the minds of men, and it only took time for it to come out to public view. That is, noting, that I suggest there is a strong possibility it has been going on for a short time and no one has been able to fully and clearly confirm it. The fallen nature of man and using history as a guiding example does not prove, but provides a very strong probability that such was going to happen, and it is merely an educated guess to assert such a statement .
As I said before, and using this as an example, think a lot bigger than "my daughter" and some school classmates. Think more sinister than just adult content. Think about policy, and society. If a nobody in a school contest will go so far as to make deepfakes just to dry and destroy the lives of her daughter's classmates, what is to stop a government from making deepfakes of, for example, entire armies or terrorist groups, using technology to invent fake persons so as to justify policy ends? What is to be said about the infamous 'tampering' with evidence, where basic and long-established means of proving or exonerating blame such as the video and camera are now rendered unusable in court because evidence can be manufactured to convict the innocent or free the guity?
The policy implications of this are huge. They cannot be understated, and this is a major trend to watch for in the future because it threatens the fabric of what remains of social trust itself. However, it is getting so little attention from far too many, and when I have consistently raised this issue, the only real response I have received is, basically, "Hurr durr dis iz poarn u r bat krishtin".
But as always, the facts inevitably will present themselves for all to see.
.