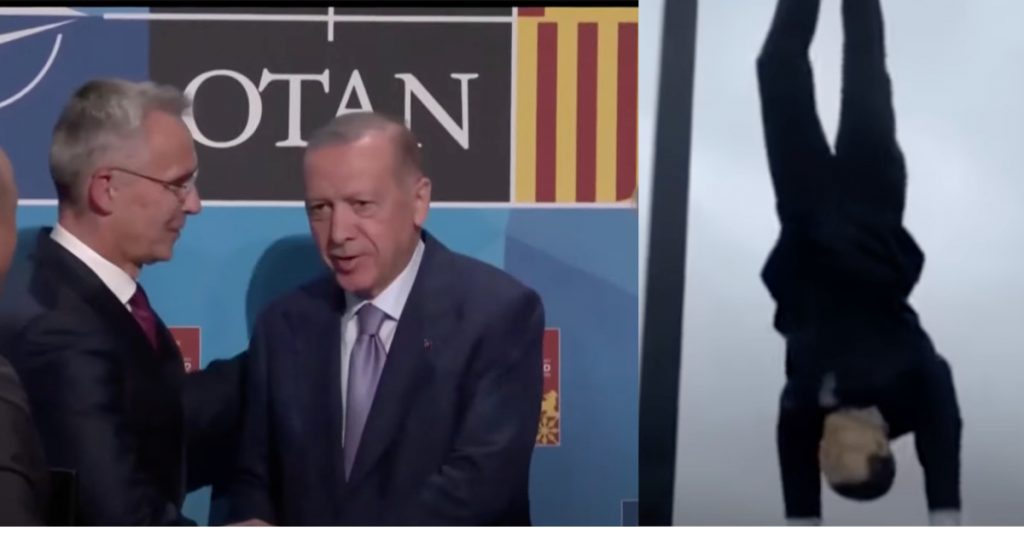 Turkey has pulled back on Sweden's accession to NATO, after Kurdish activists in Sweden did a demonstration in which they did a mocking hanging of an effigy with Erdogan. As we read in Kommersant:
Speaker of the Turkish Parliament Mustafa Sentop canceled a visit to Ankara scheduled for Tuesday by his Swedish counterpart Andreas Norlen, protesting in connection with the rally in Stockholm of the Kurdistan Workers' Party (PKK), recognized by Ankara as a terrorist organization. This demarche was preceded by a statement by the President of the country, Recep Tayyip Erdogan, who accused Sweden and Finland of maintaining a springboard for the subversive activities of the Kurds throughout Europe. Ankara's demand to create a legislative mechanism for the extradition of "Kurdish terrorists" may take many months to fulfill. This means that the entry of Sweden and Finland into NATO by the July summit of the alliance has become almost unrealistic.

…

In connection with the incident, the Swedish Ambassador to Ankara was summoned to the Turkish Foreign Ministry, and the lawyer of the Turkish President, Huseyn Aydin, filed an application with the Ankara Chief Prosecutor's Office with a request to open an investigation against the organizers of the demonstration in Stockholm. "It is assumed that these actions were organized by the PKK terrorist organization and directed against our president," Huseyn Aydin tweeted.

The participants arranged a ritual hanging on a pole in front of the town hall building of the effigy of the Turkish leader.

While the leadership of the European Union preferred to remain silent, Hungarian Foreign Minister Peter Szijjarto spoke in support of Ankara. "Joking at someone's hanging is clearly unacceptable, not to mention the fact that such an act is a very serious disrespect not only to the President of Turkey, but also to the Turkish people. Therefore, I consider it legitimate to hope that such cases will not occur in the European Union, which is so proud of its moral standards," Mr. Szijjarto said at a press conference after negotiations with the Minister of National Education of Turkey, Mahmut Ozer, who was visiting Budapest at the time of the scandal.