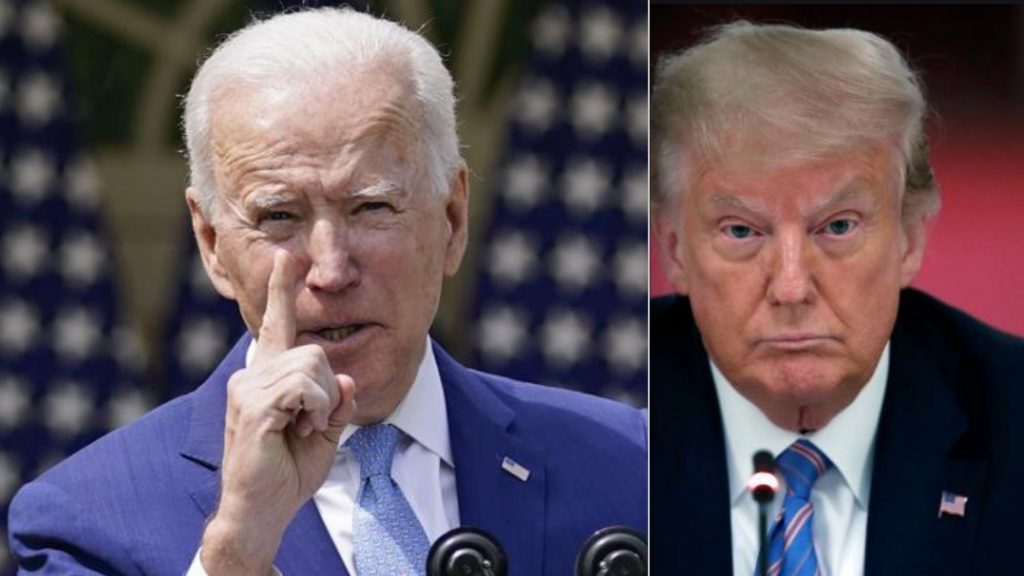 Trump is getting defense from the most unlikely entity: the Biden administration, as we read in Reuters:
 Former U.S. President Donald Trump may have an unlikely ally to defend him against lawsuits alleging he incited the U.S. Capitol insurrection: President Joe Biden's Justice Department.

The Biden administration paved the way for that possibility, say constitutional scholars and lawyers in the cases, by arguing in an unrelated defamation case against Trump that presidents enjoy sweeping immunity for their comments while in office – and the right to a defense by government lawyers. Biden's Justice Department used that rationale in a surprise decision this month to continue defending Trump in a case filed by E. Jean Carroll, who contends Trump raped her 25 years ago and then lied about it while in office, defaming her.

That decision reaffirms the position the department took under the Trump administration. And it has profound implications for several ongoing lawsuits, including one filed by two U.S. Capitol Police officers seeking to hold Trump liable for injuries they suffered defending the building in the Jan. 6 attack.

Attorney Philip Andonian said he fears the Justice Department, under the same legal rationale, will also defend Trump in a case Andonian is pursuing on behalf of U.S. Representative Eric Swalwell, a California Democrat. Swalwell alleges Trump incited the deadly Jan. 6 riot in an effort to stop Congress from performing its duty to certify Biden as the election winner. Andonian called the logic behind the department's decision to defend Trump against Carroll's defamation suit "alarming."

The Justice Department appears to put no limits on immunity for speech by a sitting president on any matter considered "of public concern," Andonian said.