ISIS just released the video of the execution of an Israeli spy. The story of the Mossad spy was covered in the latest issue of the Islamic State's magazine 'Dabiq, an alleged young Jerusalem resident Muhammad Said Ismail Musallam claims to have traveled to Syria to spy for Israeli intelligence Mossad and how he was caught to only get executed by a child:
Shoebat.com obtained and translated the transcript of the original interview:
Dabiq: What is your name?
Apostate: My name is Mohammed Saeed Ismail Muslim
Dabiq: Tell us about yourself ..
Apostate: I am from Jour Salim, 19 years old. I work as a firefighter
Dabiq: How were you recruited to spy?
Apostate: We had a Jewish neighbor who works in the police, he came to me one day and asked me to work for the intelligence, I told him I would think about it, then I asked my father and my brother for their opinion, and they encouraged me to do this work and they told me that it was good work and that it generates money.
Dabiq: What are their names?
Apostate: My father is Saeed Ismail and my brother Ismail Saeed Ismail.
Dabiq: What happened when you decided to get the job?
Apostate: I met someone named "Eli" who was an agent of the intelligence work and is responsible for the checkpoints in the West Bank. He came to our house and met my father, who was in turn advising me about the job in front of him.
Dabiq: how much did they pay you?
Apostate: Payment was NIS 5000 depending on the the degree of information, the more volume of information the more increase in payment.
Dabiq: Did you receive training?
Apostate: Yes, they sent me to training camp in eastern Jerusalem .I started to train on how to avoid being investigated and how to extract information from people
Dabiq: Are you paid during the training?
Apostate: Yes, I received 5,000 shekels.
Dabiq: Was there other Palestinians in training?
Apostate: We were nine people, but they are all Jews, I am the only Arab.
Dabiq: What happened after you finished the training?
Apostate: After I finished training I began working as a spy on the weapons trafficking and how to penetrate a [terrorist] entity, and raise intelligence reports for any [terrorist] operation to be implemented in Jerusalem.
Dabiq: How you ended up spying on the Islamic state?
Apostate: I came to the house on the day I found a person named "Miro," This person is a Mossad agent and was carrying a file in his hand and read it, suddenly he began to thank me and praised my work and told me to continue this level that qualify me to work with them (Mossad) He then encouraged my father and my brother for helping me to continue in my work and then went away. The second time he came and asked me to visit them and work with them, I agreed. He called me and asked me to meet at his office, I came to the office and I sat and he interviewed me and asked me questions about the number of languages I mastered and what business practices I know, and then told me that they were planning a major operation and want to send me to Syria, and specifically to the Islamic state [ISIS].
Dabiq: how much were you paid in exchange for this work?
Apostate: they offered a monthly salary, and pay my bills and provided housing
Dabiq: What kind of information do they want you to send to them from the Islamic state?
Apostate: First was regarding the weapons and missiles warehouses. Second, their bases. Third are names of any Palestinian emigrated to the Islamic state and they made it clear to me not to communicate with them until I receive my classes and training in Sharia.
Dabiq: How did you reach the Islamic state?
Apostate: I entered through Turkey and I had stolen phone number, I called him and told him where I was and he showed me the road and came to Syria and then to the Lands of the Islamic state.
Dabiq: How were you revealed?
Apostate: Not long afterwards, after I arrived I began working as the Mossad trained me not to say that I was an immigrant. And I also failed to implement some of the commands given to me by the Amir, and then they began to doubt me and fear settled in as I thought that I will be punished. I noticed that I was being observed so I called my father and told him what happened and he asked me to go back but it was too late because I am under surveillance! The Mujahideen then put me in prison and moved me from one prison to another during the investigation, I admitted later that I was a Mossad spy and that they sent me to do a job.
Dabiq: Do you have a message for spies, messengers from the infidels?
Apostate: Yeah, do not think you are smart that you can spy on the Islamic state they are impenetrable, you will not succeed at all and you will be arrested. Avoid to help the infidels and apostates.
Dabiq: Do you have something to say to your father?
Apostate: I say to my parents and my brother who lured me to do this work who put me in this predicament, repent to Allah, repent to Allah.
[End of interview]
But his family in Israel give a different story. Musallam lived with his family in East Jerusalem. He completed 12 years of schooling and did indeed work as a national service volunteer with the firefighting services. His father, Said Musallam, told Haaretz that his son told him three months ago that he was travelling to a course in the city of Rishon Letzion, and asked him for money. Israel has not acknowledged the report of the alleged Mossad spy and no statements have been released to confirm or deny the spy's identity as a former Jerusalem resident.
"He left that morning and the next day I tried to call him and the telephone was turned off. I thought that maybe he was busy. After a week we got an email that he wanted to be a martyr and he was giving up everything in his life and his family."
"My children told me that he was in Syria and I believed it."
An Israeli security official said Musallam traveled to Turkey on October 24 in order to fight for Islamic State in Syria, Reuters reported.
After another week Muhammad made contact directly with his family. At first, he denied writing the original message, but said he joined ISIS and began to study religion and learn how to use weapons.
"One day, I saw his picture on the computer and he had a beard and long hair. I asked him how he was doing and he said he was fine."
"I told him if you want to come back, come back. After a while, he told me that he wanted to come back and asked if I was able to send him money. I sent him $200 to an Egyptian address that he gave me."
However last month, a man approached the family and told them that he saw their son in an ISIS prison in Syria. According to that person, their son was caught trying to leave ISIS and flee to Turkey. Since then, the family had not heard of their son's fate until Thursday's publication.
However, the story by Haaretz contradicts another story by Ynet in which Musallam's father denied his son was a spy, saying he went missing after traveling as a tourist to Turkey. Muhammad then phoned home, saying he had been abducted to neighboring Syria but could buy his way out, his father said.
"He said, 'Dad, I need $200 or $300 so they will let me go,'" Said Musallam told Reuters. Before he could send the money, he said, another man phoned to inform him Muhammad had escaped his captors but had been seized by the Islamic State group.
In an interview published by Islamic State's online English-language magazine Dabiq, Musallam said he had joined the insurgent group in Syria in order to report to the Israelis on its weapons caches, bases and Palestinian recruits.
After his conduct aroused the suspicion of Islamic State commanders, Musallam was quoted as saying he broke cover by phoning his father in East Jerusalem – leading to his capture.
"When I saw his picture today I was shocked," Ahmad, Muhammad's brother, told Ynet. "I saw how he looks with a beard and hair, if you had seen him before you'd understand he looks completely different."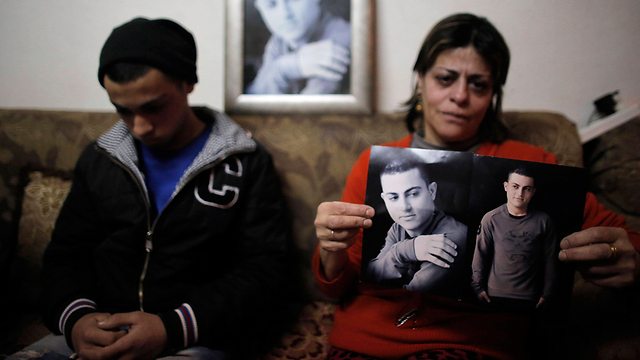 Muhammad Musallam's family (Photo: Reuters)
According to Ahmad, his brother was an average 20-year-old that had no ties to Islam.
"He served in the fire department in East Jerusalem and three months ago he told us he had a firefighting course and that's why he'll be gone from home for a few days," Ahmad said. "After many days in which he did not make contact with us and we were searching for him, we turned to the police and it was then we learned there was no course organized by the fire department and that he actually went to Turkey without telling us."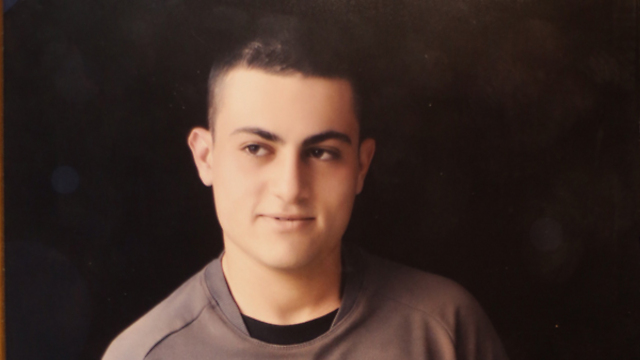 Muhammad Musallam, a normative guy (Photo: Gil Yohanan/Reproduction)
The family didn't think much of Muhammad's trip to Turkey, thinking that he went on holiday, as he spent a week in Jordan recently, visiting with family there.
"After we found out he went to Turkey, he contacted us and said he was in Syria. He said people took him on a trip from Turkey and that he didn't know where in Syria he was," Ahmad said.
The last time Muhammad contacted the family was a month ago. "He contacted me through Facebook and told me he was in Syria, traveling, feeling good and that everything was okay," Ahmad said.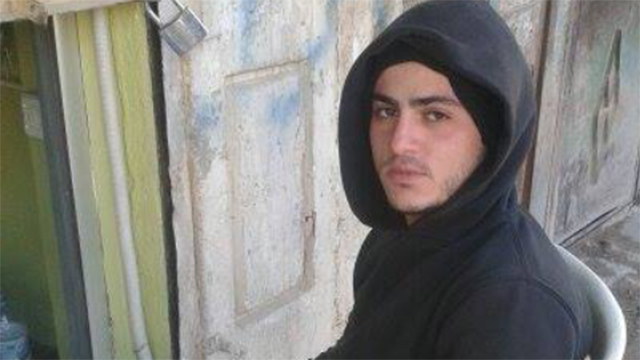 Muhammad Musallam
Ahmad said that the police were the first to offer the possibility that his brother had joined the Islamic State.
"My father and brother were questioned, but at first we didn't accept that theory. I know Muhammad, he would always post cartoons against Daesh," Ahmad said, using the Arab name for the radical Islamist group.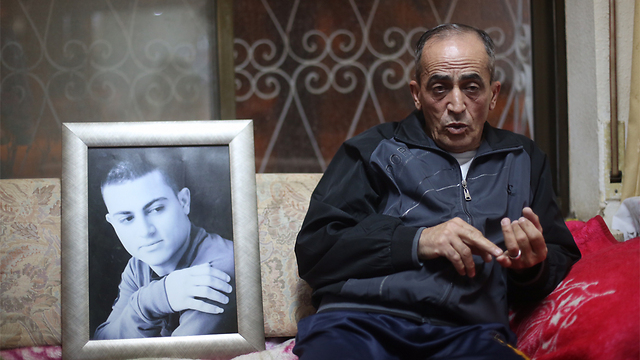 Said Musallam, Muhammad's father (Photo: Gil Yohanan)
A friend of his who spoke to Reuters, however, said Musallam had posted pro-Islamic State messages on social media, but no social media accounts could be found under Musallam's name.
Eventually, the family realized Muhammad did indeed join the Islamic State, which caused his mother's health situation to deteriorate considerably, Ahmad said.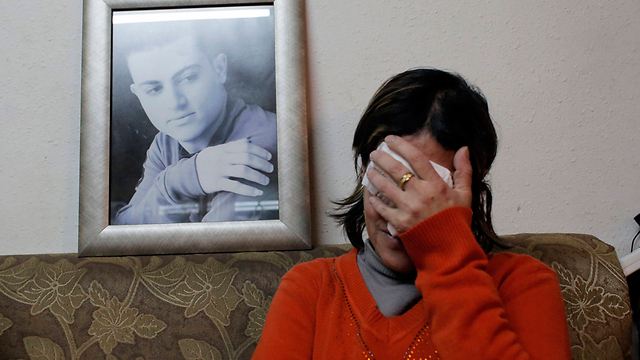 Muhammad Musallam's mother (Photo: Reuters)
"In one of the last conversations we had, he said his passports were taken and he has no way to come back. My father tried to transfer money to him so he could return but he hasn't spoken to us since," he said.
The family, however, refuses to accept the claim Muhammad went to Syria as a spy and says he was kidnapped. "It can't be. He's a man that has no connections to these things," Ahmad said, but could not explain why his brother failed to inform the family he was going to Turkey and from there to Syria.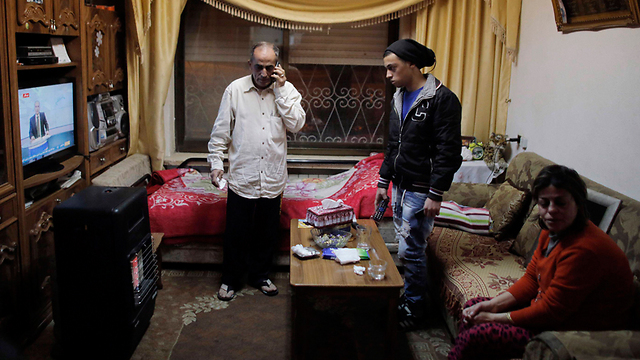 The Musallam famiy in their Jerusalem home (Photo: Reuters)
An Israeli security official said Musallam traveled to Turkey on October 24 in order to fight for the Islamic State in Syria.
"He went on his own initiative, without his family's knowledge," the official told Reuters. Asked whether his statement constituted a denial that Musallam was an Israeli spy, the official said: "You can understand it that way, yes."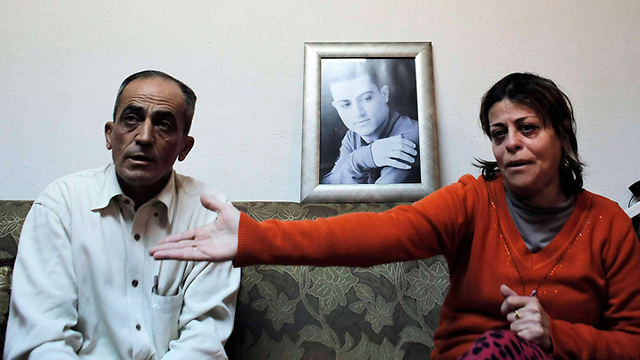 Muhammad Musallam's parents (Photo: Reuters)
"Now that we've seen the images of horror with the Jordanian pilot, we don't know what to do. I don't think he'll return to us," Ahmad said.
In recent weeks, the family tried to contact international organizations so they could help Muhammad in Syria. "They showed willingness to help and asked him to go to certain areas. We told him to do that but I guess he failed."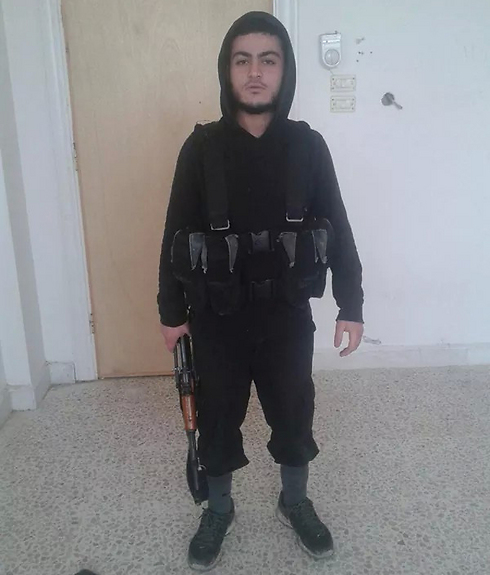 Muhammad Musallam
Porous border
Worried that members of its 20-percent Arab minority might travel to Syria or Iraq to join Islamist insurgent groups and then return radicalized and battle-ready, Israel has stepped up monitoring and prosecution of suspected would-be volunteers.
Turkey draws many Israeli Arab holiday makers. It is also a major conduit for foreigners who slip across the border to help insurgents trying to topple Syrian President Bashar Assad.
Muhammad Musallam's interview in the IS magazine.
In the first conviction of its kind, Israel in November jailed Ahmed Shurbaji, an Arab citizen who returned voluntarily after spending three months with the Islamic State in Syria.
He received a relatively light term of 22 months in return for cooperation with security services that would likely "help the State of Israel defend itself against this organization in various ways," the court said, in a possible allusion to information he provided about Islamic State.
A source in the Shin Bet, Israel's internal security agency, said Israeli Arabs returning from Syria were routinely questioned for intelligence on jihadi groups.
Shurbaji had phoned an Israeli security official from Syria to broker a deal. The Shin Bet source said such communications with Israeli Arabs who wanted to return from Syria had sometimes been handled by Ayoob Kara, an Israeli Druze politician and former army officer close to Prime Minister Benjamin Netanyahu.
Contacted by Reuters, Kara said he was aware of Musallam's case and did not believe he was a Mossad spy.
While declining to discuss Musallam in detail, Kara said he knew of several young Israeli Arabs who had gone to Syria to aid refugees or for the thrill of available women or booty, only to be kidnapped and exploited by insurgents like the Islamic State group.
In the end, it is the mothers who suffer the most.
P.S. We usually get tremendous traffic on stories of this sort while we get very little on more serious issues on Christian persecution which will increase as we see these events unfold. For example, we operate a very effective mission in rescuing fellow Christians who literally live under slavery. We are a unique organization (Rescue Christians) who rescue Christians, perdominately in Pakistan that live under the Muslim yoke baking bricks in kilns under the heating sun. Christians too are burned in furnaces in Pakistan with no one to morn them. To see an example out of the thousands we rescue, click here, and listen to the amazing testimonies first hand on how you can help and make a difference, now in this life and for eternity.
"Do not store up for yourselves treasures on earth, where moths and vermin destroy, and where thieves break in and steal".CONSIDER DONATING TO RESCUE CHRISTIANS