ROME: The new building code in Lombardy Italy passed rules to make it virtually impossible to build any new mosques in the northern region. But today Italian government has moved to block new building regulations for Lombardy, officials said Friday 
The regulations, which have become known as the "anti-mosque" law, were approved by the conservative  dominated regional council at the end of January. Amid an outcry over what critics see as a blatantly discriminatory move, Prime Minister Matteo Renzi's centre-left government has decided to refer the new rules to the Constitutional Court for review.
Under the regulations, anyone seeking to build a new place of worship for a religion "not officially recognised by the state" would be subject to an extensive list of special restrictions ranging from the size of associated parking facilities to the outward appearance of the buildings, as well as having to clear a string of new hurdles.
Since Islam is the only major religion not recognised by the Italian state, the new rules have been seen as being specifically targeted at Italy's one million plus Muslims. Critics say the legislation breaches Italy's constitution on several grounds and is bound to be overturned by the Constitutional Court.
Issues judges will consider are expected to include whether the new measures breach guarantees of religious freedom, whether the region has exceeded its power by redrawing the relationship between state and religion, and whether the new law leaves too much to the discretion of local mayors.
Under one provision of the Lombardy law, local mayors who were unhappy about the construction of a new mosque could seek to organise a local referendum before granting or refusing permission.
It also stipulates that the dimensions and architectural proportions of any new place of worship should be in keeping with Lombardy's landscape — a requirement that appears custom-written to block any plans involving minarets.
The Renzi government's decision to block Lombardy's plans prompted a scathing response from Matteo Salvini, the overtly anti-Islam leader of the conservative Northern League.
"Renzi and (Interior Minister) Alfano – here are the new Imams," Salvini wrote on his Facebook page. The League is the dominant force in the coalition that runs the Lombardy region.
Salvini's party which sees immigrants and the eurozone as being responsible for Italy's economic problems, controls a majority stake in the ruling political coalition in Lombardy, a region of 10 million people. The controversial rules apply to the posh fashion capital of the province, Milan, the country's second-largest city, which has a sizable Muslim population.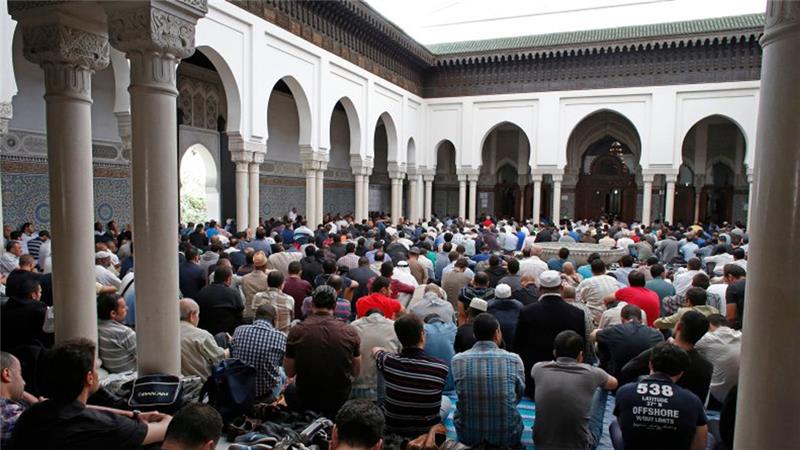 The struggle with seeing Islam attempting to spread its influence in Europe has been a hot issue in Europe lately. Austria's parliament this month passed a controversial bill which will make Muslim imams no longer be able to conduct their sermons in Arabic and Muslim groups will no longer be able to accept foreign money. Erdogan of Turkey was outraged realizing that without reading the Quran in Arabic, Islam becomes invalid since Muslims cannot worship Allah without using the Arabic as required in the Quran. Turkish President Recep Tayyip Erdoğan strongly criticized Austria on Feb. 28 for approving the  controversial bill that revises the status of Muslims in the European country. Turkey has taken lead in expanding mosques globally. For more on this read: Erdogan Wants To Expand Islam Through A Massive Mosque Building Project Into The "Far Reaches Of The North" (The Region Of Gog And Magog)
SOURCES
AFP
Al-Jazeera
Tribune