By Walid Shoebat
More evidence is arising to show that the pilot of Flight 804 went suicide. He did some bizarre things. He converted the plane into a makeshift mosque, used the equipment to tell passengers the direction of Mecca. Had a last supper and said "farewell" as if 'we who are about to die salute you'. He called his brother before take-off telling him to 'pray for him' as he was going for martyrdom. He had connections with one of the most radical preachers and terror supporters in Egypt.
We start off with testimony of Osama Abdel Basset, the captain in charge of the air hospitality in Egyptian Air says it all: "The Captain Mohammed Shakeer, the pilot of that fateful flight" had organized a "last supper" knowing he is "about to die":
he called on his colleagues before the incident a few days to lunch at his house hinting that the end is near, the end of his life that is and that he is ready to meet his maker and gave his farewell. He was bidding them [his friends] farewell with words that came out of his mouth for the first time in his life"
This was from Al-Hurra News which titled its article "The Call Of Death Embrace The Pilot Of The Egyptian Plane During His Last Supper". 
What these words were that Shakeer told his colleagues remains to be discovered, but this 'last supper' setting and the 'farewell' says that there is more coming out of Egypt than what you are told in English. Even the Telegraph, in English, picked up and jotted some behavior while ignoring the clues: 
"Cabin crew and fellow pilots paid tribute to Captain Mohammed Shakir, a cheerful and religious man who would pray on board and help others find the direction of Mecca using the flight's navigation equipment."
Was this a civilian plane or a makeshift mosque with the pilot as its Imam?
In the Middle East, some in the media are even arguing why Shakeer "did not commit suicide".
Why such arguments? Because the question is arising that a possibility of suicide is the rational conclusion. Several articles dispute the 'suicide theory' saying that he purchased a plot of land as if purchasing a plot meant that Shakeer had plans for a future.
But Shakeer was single, 36 years old and refused to marry. This is unusual in that culture. The religious homosexual looking pilot said "He never wanted to get married and had no reason to". One article added Shakeer's own statements that he is "dying" and was always remarking: "I see one grey hair sprout on my head on every take off and another grey hair sprout every time I land" reports one news source. His brother Bahjat Shakeer statement should also sound alarm bells:
"my brother Mohammed [the pilot] called me before he took off on that fateful day and asked me to pray for him and I do consider him a martyr".
Have at it. Examine the links provided here for yourself using Google Translate. Go ahead, refute, dispute, make my day. The statements are all accurate.
And there are more weird coincidences. The flight attendant aboard the EgyptAir jet that crashed while traveling from Paris to Cairo posted an ominous image of a plane plunging into the ocean soon after she started the job. Why?
Samar Ezz Eldin (Ezz Eldin means The Glory of Islam), 27, put the shot on Facebook in September 2014 — about four months after she landed a gig at the Egyptian airline, the Daily Mail reported. The image shows a flight attendant walking though water in her drenched uniform as a jet crashes into the sea behind her.
Consider that one a joke and it may be. But Shakeer's link to Amr Khaled should raise some serious alarm bells. The latter is a well known Muslim Brotherhood operative and an active Jihadi who openly aided and abetted terrorists. He shares his friendship with the pilot Shakeer with old photos on that very flight with the same captain of the crashed Egyptian flight 804. Amr Khaled says in the photo: "I was with Captain Mohammed Ahmad Shakeer in the plane that is missing in one of my journeys. He is the kindest of pilots whom I travelled with. May Allah have mercy on him and give patience to his family. I hope who reads my words to pray for him and the rest of the passenger".
He said the pilots could have been trying to control an aircraft disabled by an explosion, like in 1976 when two bombs exploded on a Cuban passenger plane after takeoff from Barbados and the pilot tried to steer the aircraft away from a beach.
Or they could have been struggling with someone trying to take control of the plane.
"It could have been a fight in the flight deck between crew members, one suicidal and one not. Or a hijacker trying to gain access," Baum said.
To have a pilot linked to this Jihadi, have a last supper, be called 'martyr' declare 'I am dying' should sound alarm bells from Egypt to Washington. The passenger list and the crew should be further examined.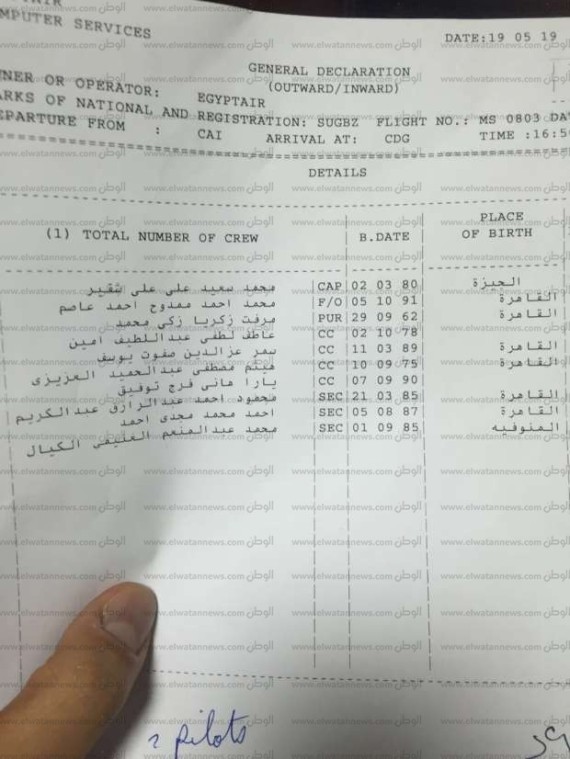 ITS NOT SAFE TO FLY ANYMORE
As we stated before. It is simply not safe to fly anymore. Who could vet all these? I flew nearly 3000 flights for years and I decided to suspend flying altogether after years of experience. Smuggling a soda pop as a bomb (thats very easy to make too) is a breeze. No one can trust the growing number of Muslims working in the airline industry. Lists of employees and workers are suspect and should be an eye-opener to traveling these days.
I can even take a look at the passenger list and find issues. AlMutairi is a name on the passenger list and should be of interest since two Gitmo released with the same last name and are most likely related:
There is "Al Mutairi, Nasser (Kuwait) Chapter 2, also see WikiLeaks and the Guantánamo Prisoners Released After the Tribunals, 2004 to 2005 (Part One of Five)"

"RELEASED OCT 09, WON HABEAS PETITION (Jul 09) Al Mutairi, Khalid (Kuwait) Chapter 7, also see Judge Orders Release From Guantánamo Of Kuwaiti Charity Worker, Guantánamo And The Courts".
Then there is Salaheldin Abu Laban (the clan is Palestinian not Egyptian) and one can find that name of a list of arrests in Syria for joining a terror group Hizbul-Tahrir. There are two coptic Christians on the list of passengers.
While we cannot confirm if these terrorists were some of the actual passengers but vetting all this is nearly an impossibility unless we can profile. Soon you will see more planes crashing down from the sky and the costs of running the airlines will be immense.
After the November attacks, the French authorities have used the threat of terrorism to justify raids of employee lockers at Charles de Gaulle, as well as a systematic review of the roughly 87,000 airport employees who have badges giving access to secure areas that include the tarmac, baggage handling and cargo storage zones. Those reviews have led the authorities to revoke dozens of badges for security reasons, according to the airport police.
Other examples from Germany. A Turkish-born airport cleaner known to the authorities as a hardline Islamist had an access to major German airports' most sensitive security areas almost a year after Berlin authorities briefed an airport safety watchdog of his ties to radical beliefs, a report has revealed.
The employee, identified in a new report by Germany's Morgenpost on Wednesday as "Recep Ü," was eventually sacked in October 2015 after four years of working for the German airport operator FBB, which runs Berlin's Tegel and Schönefeld airports. However, his dismissal was triggered not by concerns over a possible terrorist threat but by a separate incident involving a security breach. He had been apprehended by airport security officers while attempting to smuggle a knuckle-duster into the security area of Schönefeld airport, the newspaper reported.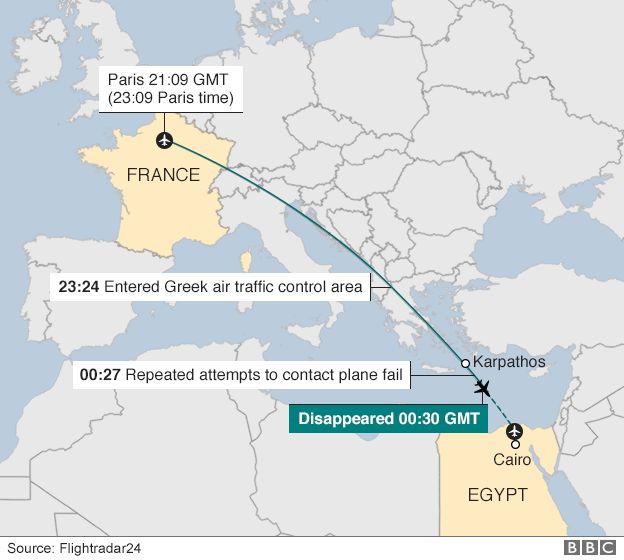 I spend my life writing stories with evidence to a world that has gone asleep. Stories that are too good to be true as if all the photos and videos I provide are photo-shopped. Fact is it is the other way around. I feel the whole world has become a ghost town, where everyone is deaf, mute, blind, dead and are unable to hear.