Aric Babbitt, a Minnesota elementary school teacher and "his faggot husband" Matthew Deyo were what many consider 'nice gay couple'. They were found stinking dead last week on Lopez Island in Washington state in an apparent murder-suicide.
Why did these 'lovely faggots' kill themselves? The police was after them. They were serial sexual abusers of children.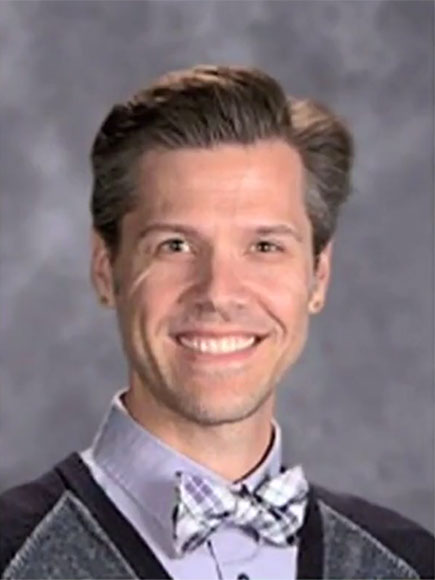 According to court documents, the 'faggot couple' left Minnesota, with no further contact with friends or family, on Aug. 16. That was the same day police searched their home in connection with a sex abuse investigation and two days after both men were accused of abuse by an underage boy, according to the documents. The documents also show that the couple serially abused minors using the same methods: Give them alcohol and marijuana and abuse them when they were intoxicated.


Pioneer Press Wednesday show the extent of the couple's alleged sexual contact with the boys — two of which were Babbitt's former students at Lincoln Center Elementary.
Babbitt had been a teacher at the elementary school since 2002 and had taught grades 1, 2, 5 and 6. He was supposed to teach fourth grade this school year, which starts Tuesday.
The sexual contact between the teen boys and Babbitt and Deyo happened at Minneapolis hotel rooms, at Babbitt's cabin in Crow Wing County and at the couple's South St. Paul house.
This is what happens when they mock the old-school warnings about homosexuals

In most cases, the boys told investigators, Babbitt and Deyo provided them with alcohol and marijuana.
One boy said the initial sexual contact with Babbitt and Deyo began shortly after he turned 16 in April, when he had unprotected sex with both men in a Minneapolis hotel room.
"(The boy) said he did not want to do this, but felt unsure about how to say no," a court document read.
A few weeks later at Babbitt's cabin, the same boy said, he was given hard liquor and became intoxicated. After passing out, he awoke on a cabin floor to Babbitt having sex with him, the document read.
Babbitt and Deyo also rented a hotel room for three nights for the boy and a friend of his for the Twin Cities Pride Festival the last weekend of June. The boy told investigators Babbitt became angry when he refused to drink alcohol and have sex with him, the document read.
Both teens said Babbitt and Deyo encouraged them to take nude or nearly nude photos and send them through an app that would erase the contact after a short period of time, the document read.
One boy told investigators he had a "breakdown" and that he told his parents what was happening. He did not want to have sex with Babbitt and Deyo and felt pressured to do so, the document read.
Another boy told police that Babbitt was his second-grade teacher and that he helped him through his parent's separation. He used to consider Babbitt a father figure, the document stated.
But a few months after he turned 16, in late 2013 or early 2014, Babbitt and Deyo invited him to their house. They gave him beer and marijuana, the document read. Later on, while Deyo was giving the boy a massage, he touched the boy's private parts, while Babbitt watched.
Two or three days later, Babbitt asked the boy to come to his classroom after school. When the boy told Babbitt he was upset with what had happened, Babbitt said "it never had to happen again, but that they should keep it between them," the document read.
Multiple teenagers came forward and accused them of sexual abuse, including rape, according to the documents. Before disappearing that Tuesday, the couple visited a relative and asked to borrow a gun because they said they were going camping and wanted protection from bears, according to the documents.
Kayakers finally found the bodies of the 'odd couple' in a common use area on Lopez Island. Deyo first decided to add an extra hole in Babbitt and shot him before adding another hole in himself as "agreed upon." The San Juan County Undersheriff Brent Johnson confirmed from the suicide note that they had an agreement where Deyo does Babbitt.
We at Shoebat.com always get comments from faggots telling us that we "should shoot ourselves" for hating faggotry. To counter, we will not tell them to shoot themselves since (as we see in this story) this would not be necessary.
SOURCES
Duluth News Tribune