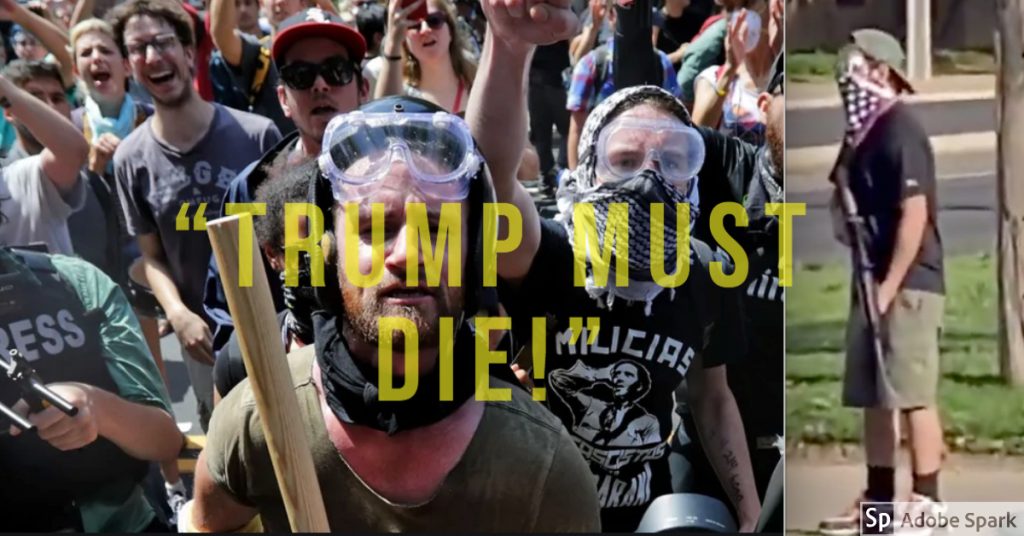 By Theodore Shoebat
A Left-wing fanatic named Emmanuel Quinones held up a rifle screaming "this is a revolution" and "President Trump must die" before getting arrested by an officer. You can see the video here:
This just happened in Lubbock at our protest rally! Someone showed up with an automatic weapon. @LubbockPolice came in a helped take him down. #Lubbock #Texas #blm #BlackLivesMatter #rally #maga pic.twitter.com/cy7sfBA4Ty

— Mark Wilson (@themawilson) May 31, 2020
According to a report from KTXS:
The man who brought an assault rifle to a Black Lives Matter protest in Lubbock planned to shoot "MAGA instigators," according to the U.S. Attorney's Office.

Emmanuel Quinones, 25, is charged with with making interstate threats.

According to a criminal complaint unsealed Tuesday, Quinones allegedly brought a loaded Smith & Wesson .223 caliber semi-automatic rifle to the protest.

Erin Nealy Cox, U.S. Attorney for the Northern District of Texas, said Quinones held the rifle at "low ready," in firing position with the muzzle pointed toward the ground, causing panic among the protesters.

Although Texas is an open-carry state, the Texas Penal Code makes it illegal to display a firearm in a public place "in a manner calculated to alarm."
Quinones allegedly refused a Lubbock police officer's verbal commands to drop the rifle, and only did so when the officer drew his gun.

A protester then tackled Quinones, who allegedly shouted, "this is a revolution" and "President Trump must die" as he was taken into custody.