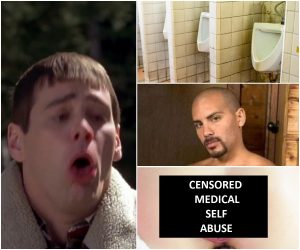 There is something to be said about the laughable and sad political situation of the US, for one might say that it is a reflection of what the country has become in her people. All politicians are reflections of those who live in society, and if the people are a mess, then what else can be expected of the political situation?
Trump was essentially an actor elected as a politician, and while he had great potential, he chose to waste it. Now as the US becomes more comical with each day it seems, things of such are reflected in the political situation. Such an example is taking place in Florida right now where a sodomite porn whore who makes movies involving masturbating into medical wounds and drinking urine is now running for political office according to the Sun-Sentinel.
Adult film actor Juan Melecio submitted his paperwork Monday to run for a commission seat in Wilton Manors. He also goes by several other names, including Juan Davila (his mother's last name). His stage name is Antonio Biaggi.

"I'm from Puerto Rico and I'm a very passionate person," Melecio said. "When something is right I just go for it."

…

Melecio, who turns 42 on Wednesday, said he has lived in the city for a year and this is his first bid for office. He said he has appeared in scores of porn flicks, although his attention is more focused on producing films these days through his company, Biaggi Productions.

Melecio, who is openly gay and married, said one of his goals is to make the city more inclusive for all residents, not just those who are gay.

"We should have more festivals, not just Gay Pride."

Wilton Manors is known as the unofficial capital of the LGBT community in South Florida and one of the gay-friendliest cities in the country. In 2018, voters elected an all-LGBT commission in Wilton Manors, a first in Florida elections. Figures from the 2010 U.S. Census showed that Wilton Manors has the second-highest percentage of gay couples in the country after Provincetown, Massachusetts. (source)
A simple search on Google confirms the worst of his behavior (click if you wish to read the details- NOT FOR CHILDREN).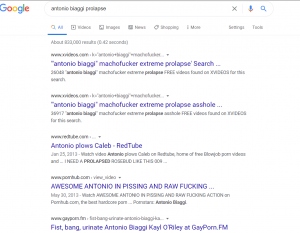 The question is maybe not what is wrong with this person, but the people? I say this not to justify his behavior, but to note the above.
If the people would consider a man who masturbates into has had his own rectal prolapse masturbated into and drinks urine for his own sexual gratification, not to mention the fact that he is a sodomite with all of this, what does this say about the future?
This is not just one incident of strange behavior. This is a harbinger of bad things to come. It does not matter that this is a majority sodomite community- this is part of a greater trend of legitimizing that which is absolutely abhorrent, and it is not going to get better since most approve of these actions.