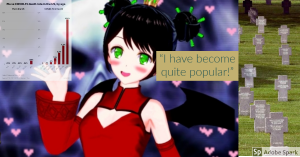 Over 100,000 people in the US are dead of COVID-19, and the death numbers are not stopping no matter how well-intentioned people may be or their ideas may seem or how politically ineffective or useful it may be. Now with a report coming from CBS News, the same computer models now formerly used by the White House to predict COVID-19 deaths is now forecasting that at the current rate, two-hundred thousand will be dead by October.
A coronavirus model once used by the White House now projects more than 200,000 Americans could die of COVID-19 by October 1. The prediction went up by more than 30,000 since last week.

As of Tuesday, more than 116,000 people in the U.S. have died of the coronavirus, and the death toll is still growing by hundreds per day. Infection rates and hospitalizations are rising in numerous states as businesses open up and people drop precautions.

According to the latest model from the Institute for Health Metrics and Evaluation at the University of Washington, a research institute once utilized by the White House for coronavirus projections, another 85,000 or so deaths are now projected by October 1.

IHME's interactive projections show that by October 1, deaths from the coronavirus in the United States could reach anywhere from 171,000 to 270,000, with a likely figure in between of about 201,129. Daily deaths from the coronavirus are expected to begin rising again in September, after they started to plateau nationwide this month for the first time.

According to the IHME, "rising mobility and premature relaxation of social distancing in some states are the main reasons" for the projected increase. (source)
This is a pandemic.
This is a pandemic.
This is a pandemic.
The repetition is intentional.
I have said it before and I am going to continue to say this because it is the truth.
It is true that most of the population has to go out and take care of necessary affairs. Such is the case even in warzones such as Iraq and Syria. However, even in those places, people take precautions.
Please continue to follow the safety protocols that the CDC has recommended, and to use good judgement.
All of such pandemics eventually pass. However, it is counsel to the wise to follow safety rules so one does not make himself into a statistic for the future to look upon.