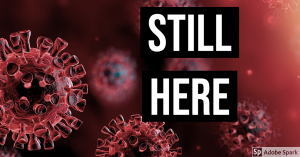 The COVID-19 pandemic continues to spread as ThompsonReuters reports that COVID-19 cases exploded during July, infecting and causing the death of tens of thousands.
U.S. coronavirus deaths rose by over 25,000 in July and cases doubled in 19 states during the month, according to a Reuters tally, dealing a crushing blow to hopes of quickly reopening the economy.

The United States recorded 1.87 million new cases in July, bringing total infections to 4.5 million, for an increase of 69%. Deaths in July rose 20% to nearly 154,000 total.

The biggest increases in July were in Florida, with over 310,000 new cases, followed by California and Texas with about 260,000 each. All three states saw cases double in June.

Cases also more than doubled in Alabama, Alaska, Arizona, Arkansas, Georgia, Hawaii, Idaho, Mississippi, Missouri, Montana, Nevada, Oklahoma, Oregon, South Carolina, Tennessee and West Virginia, according to the tally.

Connecticut, Massachusetts, New Jersey and New York had the lowest increases, with cases rising 8% or less.

The United States shattered single-day global records when it reported over 77,000 new cases on July 16. During July, 33 out of the 50 U.S. states had one-day record increases in cases and 19 set records for their rise in deaths in 24 hours, according to a Reuters tally.

After a rapid acceleration in cases, the outbreak appears to be stabilizing in Arizona, Florida and Texas. Health officials are now concerned the outbreak has migrated to the Midwest from summer travel.

The news that more states could be hard hit by the virus comes a day after the U.S. reported that gross domestic product collapsed at a 32.9% annualized rate in the second quarter, the nation's worst economic performance since the Great Depression. (source)
If the public thinks they are frustrated, imagine the health care professionals who have to deal with COVID-19 patients every day and are subject to "extreme masking" involving protective shields, full body suit, masks, and intermittent social distancing for twelve hours at a time.
Having been in contact with some of them, there is a universal consensus that all are sick of this and want it to be over.
However, this is what happens during a pandemic. They are not common, but when they happen, it can be very frustrating, and greatly disrupts the flow of life.
Please be careful, and while it is annoying, the masks do have a purpose, and it is not just "controlling" people, but wearing them as people in Asia and other parts of the world do.
Perhaps the reason why there has been a serious decrease in "freedom" and rights in the US is reflected by this, for freedom involves the freedom to choose what is good and right, and that means at times to do uncomfortable things, for freedom of the will is not freedom, but libertine ideas, and that leads to chaos. If Americans cannot agree, even if they do not like it, that wearing a mask is good manners and indeed can help, but will fight it in the name of "my rights", yet will allow the government to support moral evils of all kinds such as sodomy, the murder of the innocent, and widespread abuse in the financial systems, does one truly want freedom, or rather distraction to fight about while ignoring real problems?