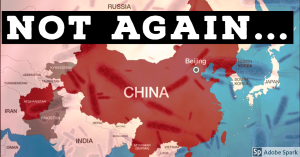 For the whole year, the world has been consumed with talk of the COVID-19 coronavirus. However, some epidemiologists have warned that COVID-19, while there may be a second wave, could also be the start of something greater, perhaps even a trend of emerging viruses from around the world.
It is of interest then to note that a new virus has emerged from China, called bunyavirus, that is transmitted through tick bites, as Newsweek reports.
A deadly tick-borne virus has reemerged in China, with experts warning it can be transmitted from human to human.

According to the state-backed newspaper the Global Times, 37 people in the Jiangsu Province have been diagnosed with Severe Fever with Thrombocytopenia Syndrome (SFTS) so far this year. SFTS is a disease caused by bunyavirus.

Sheng Jifang, an infectious disease expert with the First Affiliated Hospital of Zhejiang University School of Medicine, told the newspaper the virus can be spread by ticks and infected animals, and by people via blood, wounds and the respiratory tract.

The CNA news channel reported 23 people have been infected in the Anhui Province. Five of these patients died, while two more deaths from the virus were recorded in Zhejiang Province. CNA said a woman in her 60s in Jiangsu Province was diagnosed with the virus after suffering from a fever, coughing and fatigue. (source)
Could this be a greater trend for the future? One does not know. But it will be something to watch and see if it appears in parts of the old world as well as the US, especially in rural areas prone to ticks and tick-borne illnesses.