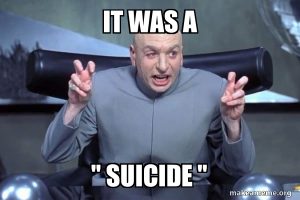 Rape scandals in militaries around the world are sadly not uncommon. It is a major and seldom discussed issue in the US military (and not just in the US either is it covered up), but happens frequently. According to the US Sun, an American soldier has been found dead of a 'suicide' a week after reporting how he was sexually abused by other soldiers.
A FORT Hood soldier found hanged from a tree this week was "humiliated after reporting sexual abuse" at the infamous base, his family's attorney said.

Elder Fernandes, 23, was found hanged on Tuesday – more than a week after he disappeared in Texas, the Army said.

Elder Fernandes was 'humiliated' after reporting an alleged sexual abuse, a family lawyer has said

Fernandes is the 12th soldier to turn up dead near the Texas base this year

Before his disappearance, the Army revealed that Fernandes had reported alleged sexual harassment and it was being investigated.

As Fernandes became the 12th Fort Hood soldier to turn up dead this year, his family attorney, Natalie Kwam, alleged that he struggled after reporting he was inappropriately touched by a male superior in May.

"He was humiliated, he was embarrassed, he couldn't even tell his mom. He didn't want to tell anyone," Kwam told The Enterprise on Wednesday.

"He was afraid. He was ashamed by this."

The news of Fernandes' death came as:

His mother Ailina Fernandes pleaded with the public to help her find her missing son

Fernandes had reported instances of sexual abuse at the scandal-hit military base

Cole Jakob Acton, 22, was hit by a car and killed while directing traffic near Fort Hood

National Guard soldier Sgt Bradley Moore died while conducting land navigation training

Brandon Michael Oliveras was arrested and charged with murder in the shooting death of Fort Hood soldier Pvt First Class Brandon Rosecrans

Fernandes, 23, was found dead on Tuesday – more than a week after he went missing

Army officials are investigating the incidents surrounding Fernandes' death

Kwam alleged that after reporting the incident, Fernandes was transferred to another unit – and then was bullied, hazed, and harassed as word spread.

"Elder signed up to serve our country, he did not sign up to be sexually assaulted by his sergeant, and then bullied and hazed for reporting it!" the soldier's aunt, Isabel Neves Fernandes, wrote in a Facebook post the day he was found.

The Army's 1st Cavalry Division said officials "do not suspect foul play" in Fernandes' disappearance.

"We take every sexual assault seriously," Major General Jeffery Broadwater said at a press conference on Wednesday.

Fernandes' mother Ailina Fernandes had not heard from her son in more than a week

The Army called for help in locating Fernandes

"They [cases] are not investigated by us, they are investigated by an outside organization, CID, in order to do that and once those facts are brought out then we deal with each and every one of those occurred, accordingly, so that justice is served," Broadwater added.

Special Agent Damon Phelps said that the alleged attacker passed a polygraph test and "we found no witnesses that could corroborate Sgt Fernandes' allegations."

Fernandes' death and disappearance came after the discovery of soldier Vanessa Guillen's remains in July.

Her family has also claimed that Guillen – who went missing in April – was sexually harassed prior to her disappearance and death.

As officials tried to contact Specialist Aaron David Robinson about Guillen's death and disappearance, he shot himself.

It's believed Robinson hit Guillen in the head with a hammer before dismembering and burying her body.

Several other soldiers' remains were discovered as officials searched for Guillen.

Soldier Vanessa Guillen also was found dead this year after allegedly being sexually harassed

Fernandes' death remains under investigation by the Army and local police departments. (source)
Now I am not going to say what happened because frankly, there is yet to be a thorough investigation. However, I say 'suicide' because the circumstances are very suspicious. Indeed, it is not uncommon in many places for people who make serious complaints about major issues to 'kill themselves' unexpectedly, and it is not uncommon, based on the reports of others, that people in the military who have problems with higher-ups or fellow soldiers and are not liked happen to have 'accidents'. One only needs to remember the many cases of fratricide that happened during the Vietnamn war as just a beginning example.
Shoebat.com has reported on military rape before in 2015, based on a study that found that in a year's time, about 58,000 people- the entire number of those killed in all fifteen years of the Vietnam conflict on the US side -were sexually assaulted by soldiers
All countries have militaries, and I am certainly not saying that the military is inherently a 'bad' organization, but as Shoebat.com has pointed out many times, there is a serious problem with sexual assault of men by other men. It is not good, it destroys morale, and frankly no man wants to join a group if he is in fear of being raped by another man.
Hopefully, this investigation will yield something that might help people, or expose more of this problem, since if one trulhy wants the best for the military, it does not mean just 'saluting the troops', but telling the truth so that problems can be healed and finally put to rest.