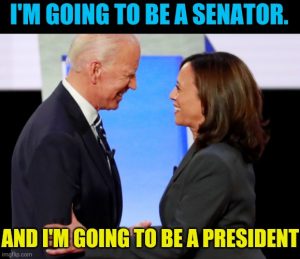 Poor Joe Biden. Love him or hate him, as I said before, the man is being mistreated by those closest to him for the purposes of power and manipulation for political ends. Now as it is being reported, Biden has made another mistake, forgetting the name of the Pentagon and his Secretary of Defense.
President Biden on Monday seemed to forget Defense Secretary Lloyd Austin's name at a White House event — calling the Pentagon chief "the guy who runs that outfit over there."

Biden was announcing the nomination of two female generals to lead US military combatant commands.

"And I want to thank the sec — the, the, ah former general. I keep calling him general, but my, my — the guy who runs that outfit over there," Biden said.

"I want to make sure we thank the secretary for all he's done to try to implement what we just talked about. And for recommending these two women for promotion."

Earlier at the event, Biden mentioned the Defense Department leader by his name, "Secretary Austin," while appearing to read from a teleprompter.

Biden, 78, has previously struggled with the names of his cabinet secretary selections. In December, he mispronounced the name of his nominee for the Department of Health and Human Services, Xavier Becerra, before correcting himself with a different mispronunciation. (source)
Whoops: Biden forgets the name of the Pentagon, as well as the name of his secretary of Defense, Lloyd Austin pic.twitter.com/ZtcgHLBIAO

— Tom Elliott (@tomselliott) March 8, 2021
Recall how in late February, dozens of House Democrats asked Biden to give up authority to use nuclear weapons without consulting advisers, and how it was a mere few weeks later when legislation was introduced to compel Biden to comply without first seeking congressional approval, following his bombing of Syria.
It has been speculated, and not without reason, that Biden's own party may move to invoke the 25th Amendment against Biden, marking the first of such ever since the Second World War. Likewise, considering how Vice President Kamala Harris seems to have been taking a disproportionately large role in the administration of Biden's presidency (such as meeting with six world leaders independently while Biden played Mario Kart with his granddaughter at Camp David, or playing a major role in deciding the US response to Iranian militias in the Middle East, and how to deal with the Khashogghi situation in Saudi Arabia, one must ask if Biden is really the president, or just a spectator to a greater show taking place.
Perhaps Biden's presidency may be ending earlier than expected, and perhaps it will be President Kamala who is to take formal power in a few years.