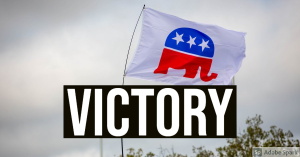 The fighting has gone on for over a month as people wondered if Trump would still be president or Biden would take his place. After much consternation, fighting disagreements, and general public anger, the series of lawsuits filed by Trump to 'recount' the election have finally run their course as a major lawsuit brought by the state of Texas and seventeen other states was rejected by the Supreme Court, meaning that Biden is the winner and will take power come January.
The Supreme Court on Friday rejected a bid from Texas' attorney general — supported by President Donald Trump — to block the ballots of millions of voters in battleground states that went in favor of President-elect Joe Biden.

The court's order, issued with no public dissents, to dismiss the challenge is the strongest indication yet that Trump has no chance of overturning election results in court, and that even the justices whom he placed there have no interest in allowing his desperate legal bids to continue.

The lawsuit, brought by Texas Attorney General Ken Paxton, a staunch Trump ally, sought to sue Pennsylvania, Michigan, Georgia and Wisconsin — which all went for Biden — and invalidate their election results. And this week, with his options narrowing, Trump, accompanied by the support of several Republican attorneys general and GOP lawmakers, cranked up pressure to have the Supreme Court weigh in.

"From a legal perspective, the fat lady has sung," said Steve Vladeck, a CNN Supreme Court analyst and University of Texas Law professor.

Trump and his legal team — hamstrung by a series of coronavirus diagnoses among lawyers who had traveled across the country advocating on behalf of Trump's case — have for weeks pushed increasingly desperate appeals and baseless conspiracy theories about his second term being stolen.

"The Supreme Court really let us down. No Wisdom, No Courage!," Trump tweeted around midnight. Mike Gwin, a spokesman for Biden's campaign, said the decision was "no surprise."

Paxton, calling the court's order "unfortunate," vowed to fight on.

"I will continue to tirelessly defend the integrity and security of our elections and hold accountable those who shirk established election law for their own convenience," he said in a statement.

Republican election lawyer Ben Ginsberg said Trump's crusade to undermine the election's results through rhetoric and court challenges "put a huge stress test on our democracy."

"The Republicans who did follow Donald Trump really have an obligation now to make the country strong again, to heal the chinks that Donald Trump tried to put in the foundation of the country and the democracy," Ginsberg told CNN's Wolf Blitzer on "The Situation Room." (source)
The GOP has won.
I have said this before and I will say it again- Trump is NOT the Republican party.
The party is bigger than he.
Trump is a player, a cog in a machine, as are all the politicians. He was useful, and could have been a lot more useful if he actually did what he promised he would do even by a sliver.
But he didn't. Trump lied arguably worse than Obama.
Now, it is very clear that there are a LOT of examples that strongly show patterns of cheating and deceit which Biden used to win. It is essentially the 2000 election again, but with five states instead of five counties.
However, Biden's victory is a GOP victory long term.
I hvae said before, repeatedly that a Trump victory means a short term GOP win and a long-term GOP loss, since any political or economic problems would fall into GOP hands and potentially could give not just a future landslide Democrat victory in 2024, but if the FDR and Truman patterns hold true, about two decades of consistent Democrat victories.
In the next five years, there are going to be MAJOR economic problems that are beyond the scope of any politician's ability to help or stop. There will be political and social problems of a similar level of extremity. There will be no happy answers, and only the choice between more or less pain.
This is why the GOP won. They have four years to dump the Trump image, rebuild themselves, and position themselves for the future. Meanwhile, what could have been the same for the Democrats- and given current trends the potential ability to put the GOP in to long-term permanent decline- they are now stuck dealing with unsolvable problems. The GOP gets a second chance at life, and can capitalize on nascent trends in the Hispanic and Black blocs to peel away support from them to their side and at in doing so, position themselves as a multi-racial- white, black, and hispanic -party for the "working man" similar more to their 19th century platform and also portray the Democrats as the 'party of the elite' disconnected from the realities of the working man.
Trump's ending is his own problem. He can talk all he wants, but as I pointed out years ago, the Trump movement is a cult of personality based on nothing other than the same image of wealth he has been able to portray but with nothing to seriously back it up. Trump is an image, and given his current tax situation, that image is also fading fast, for considering that Trump is facing major tax bill coming due as well as legal issues concerning nepotism, he may not be able to buy, talk, or even pardon his way out of them. He is not really liked any more, and not even because of the media, but his constant blustery talk without much to show for it. It would be one thing if Trump acted as consequentially as he spoke, but that is not the case. Instead, his big talk and poor to no or even reverse actions make him appear to be a sort of bully, and nobody likes that. Given how the American legal system works, where it is just a popularity contest for the most part, his lack of support, including from former living presidents, may mean that he finds himself, possibly, spending his time in a jail cell or another form of exile, with his cult of personality it ruins along possibly with his finances.
But not the GOP. Life goes on for them, and while the sun is setting on Trump, it just may be rising on the GOP.