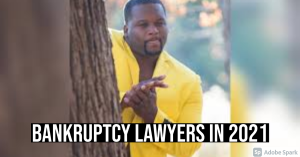 Bankruptcy isn't something that happens overnight. It is a process, caused by bad financial decisions generally speaking in combination frequently with unexpected life events, that eventually overtakes a man. One of the trends that I have warned at Shoebat.com about is COVID-related bankruptcies, since there are a lot of people in debt and eventually, unable to pay their bills, will be forced into bankruptcy. However, as noted above, it would take time before the actual sense of effects would become tangible
As it is being reported by The Washington Post by way of MSN, just as predicted, the effects are starting to show with waves of COVID bankruptcies now crashing into the courts.
Nearly a year since coronavirus-related shutdowns began affecting large swaths of the American economy, more businesses are filing for bankruptcy as Chapter 11 filings were up nearly 20 percent in 2020 compared with the previous year, court records show.

Data on a subset of businesses ― those registered as corporations ― show that some sectors are faring much worse than others, with restaurants, retailers, entertainment companies, real estate firms and oil and gas ventures filing for protection in far greater numbers than in previous years, according to New Generation Research.

Bankruptcies filed by entertainment companies in 2020 nearly quadrupled, and filings nearly tripled for oil and gas companies, doubled for computer and software companies and were up 50 percent or more for restaurant owners, real estate companies and retailers, compared with 2019, data from the research firm show. There were 5,236 Chapter 11 filings in 2019, but 6,917 last year, a tally at least 30 percent higher than any of the previous four years.

Economists are predicting strong economic growth this year overall. But the bankruptcy data show that despite $3.7 trillion in federal stimulus spending to combat the recession triggered by the pandemic, and another $1.9 trillion being proposed by President Biden, businesses in certain industries have become particularly vulnerable and may take years to recover enough to pay their bills. Others will not recover at all. (source)
I really hate seeing "I told you so" about this. There is no happiness one can get from seeing people become destitute. However, it is happening, and because the effects of COVID are so severe, not only will there be a lot more, but as long as the lockdown-related effects continue, this trend will increase for the future.
It is a profitable time to be a bankruptcy lawyer. It is not profitable for the rest of the country.