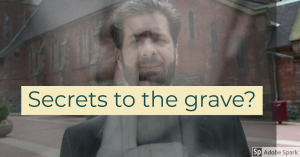 Five years ago, Shoebat.com reported about the gruesome case of Fr. Peter Miqueli, a priest in New York was involved in a horrible abuse case. It is being reported now by way of the New York post that this priest has been found dead.
Disgraced "sex slave" priest Peter Miqueli — accused of embezzling $1 million from his Bronx parish to pay for kinky sessions with his S&M "master" — was found dead at his New Jersey home Thursday, police confirmed to The Post.

Brick Township police said Miqueli, 57, died at his home there but declined to provide further detail, saying the Ocean County Medical Examiner's Office is handling the case.

Miqueli resigned as pastor of St. Frances de Chantal parish in Throggs Neck in 2015 amid allegations that he swiped the cash to fund his $1,000-a-pop S&M sessions with his beefcake "master" Keith Crist.

The sordid accusations were made in a civil lawsuit brought by parishioners, who also claimed Crist would "force Father Maqueli to drink Keith Crist's urine."

They claimed Miqueli blew $60,000 of the stolen funds on "illicit and prescription drugs." He also allegedly used the cash to buy his $264,000 home in Brick and to pay rent on his "master's" East Harlem apartment.

At the time, the Archdiocese of New York said it hadn't substantiated any allegations that Miqueli stole church funds and turned over its findings to the Bronx DA's Office.

In 2017, Bronx prosecutors said their investigation found that Miqueli swiped more than $22,450 from the St. Frances de Chantal Church — which was reimbursed by the Archdiocese.

No criminal charges were filed.

The Ocean County medical examiner couldn't immediately be reached. The Ocean County Prosecutor's Office referred questions to local police.

Lawyers who represented Miqueli and the parishioners in the suit didn't immediately return messages.

Miqueli's lawyer James Pascarella previously denied the claims of theft and kinky sex session, calling his client a "man of faith " who "never violated his vows."

Joseph Zwiling, spokesman for the archdiocese of New York said Miqueli had not had an assignment or served as a priest since 2015. He had not been formally defrocked because his case was still pending. (source)
According to Gary Voris' Church Militant, they report that Fr. Miqueli was being investigated for extensive abuse, that he has been well-known by many priests as having done such, and that he may be part of a larger network.
Will there be more said about this case? Time will tell, but it is interesting to see these developments, especially as scandals have increased over the last five years and there are many more yet to be exposed of the same matter.
Five