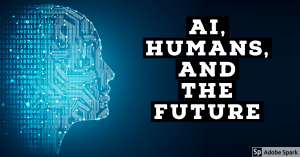 If COVID-19 was not troubling enough in how it has been used to annihilate the job market, it is even more interesting that MSN News according to the AP is replacing dozens of human staffers with AI programs.
Microsoft cut dozens of full-time staffers from its MSN news service, continuing an initiative to move away from human editors in favor of artificial intelligence.

The change comes six weeks after the technology giant told about 50 news production contractors their tenures at MSN would not last beyond June 30.

A Microsoft spokesperson told The Seattle Times the company eliminated "a small number" of roles Monday across various departments, including MSN, but would not provide specific numbers.

Since 2014, MSN has whittled down its original news-gathering operation, instead partnering with other news sites and paying them to redistribute their content. (source)
Right now, there are a lot of people who are out of work, or just not sure where the future is going, especially as they have been laid off or had their hours at work reduced because of COVID-19.
But the issue is more than COVID-19. In fact, the combination of the virus with developments in robotics and AI are setting up for a situation where a lot of work is not coming back.
It is important that one should work as much as possible right now, but unless one already has a retirement plan set up, or is very close to retirement, one seriously needs to consider acquiring skills that can be marketed in the future, since the world is in the throes of not just a global war, but another industrial revolution of sorts, and those who are caught unprepared will likely find themselves gravely impoverished.