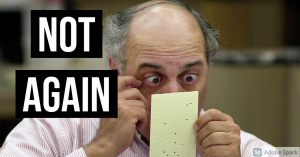 I have been warning on Shoebat.com that the 2020 election bears disturbing similarities to the election for 2000, and it appears this is about to repeat as amid "funny ballot" increases early in the morning in MI and WI, and then with threat of legal fights from PA Attorney General Josh Shapiro, one is seeing the creation of a repeat of 2020 but across the three states that may be decided in the Supreme Court.
Twenty years ago, the fate of the presidency hinged on tiny slivers of paper. "Chads" became the source of much controversy in the state of Florida and across the nation in 2000 — which eventually swung the presidential election to George W. Bush despite the popular vote going to Al Gore.

A contested presidential election could happen again in 2020, as both Democratic presidential candidate Joe Biden and President Donald Trump prepare for a possible legal battle waged in the Supreme Court. At its core will likely be mail-in ballots, as their credibility has been repeatedly undermined by Trump in the weeks leading up to the election.

The Trump campaign has already called for a recount of ballots in Wisconsin.

While incredibly uncommon, presidential elections have been heavily contested a handful of times throughout American history. The ever-shifting nature of electoral politics — and the changing machinations by which ballots are cast and submitted — means that each election provides new opportunities and challenges for voting. (source)
What we can say is that it is very possible one will see the Supreme Court intervene in MI, PA, and WI as the ballots come it.
Sit back, it is going to be an interesting month..