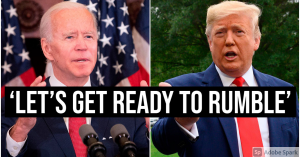 With tensions on all sides, Trump declares that he will challenge all Biden victory claims in key states.
All of the recent Biden claimed States will be legally challenged by us for Voter Fraud and State Election Fraud. Plenty of proof – just check out the Media. WE WILL WIN! America First!

— Donald J. Trump (@realDonaldTrump) November 5, 2020
In respect to Trump, and not taking any side, I support this in as much as I would have supported it if this was Gore making the call for a recount in 2000. Just as there is too much suggesting Bush illegally took the election from a properly-elected Gore, this is Bush vs. Gore two decades later over multiple states.
If Biden wins, let him win. If Trump wins, let him win. However, it must be an honest win.