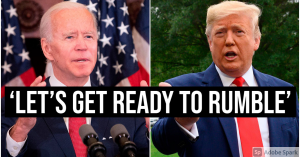 The election saga continues on as the Trump legal team is now going to be personally overseeing ballot counting in Pennsylvania.
Big legal win in Pennsylvania!

— Donald J. Trump (@realDonaldTrump) November 5, 2020
Trump legal team in Philly says they've just received an appellate court ruling allowing them to observe the mail-in ballot processing. "We are planning to enter that building right now," says Pam Bondi. pic.twitter.com/ZTMS3GxLyO

— Erin McCarthy (@erinK_mccarthy) November 5, 2020
Former Florida Attorney General @PamBondi: "We plan on entering that building right now and legally observing the voting process. If there is one illegal vote that is cast, it takes away from the great men and women of Pennsylvania who came out to vote legally." pic.twitter.com/ZSaveXvWHp

— Team Trump (Text VOTE to 88022) (@TeamTrump) November 5, 2020
.