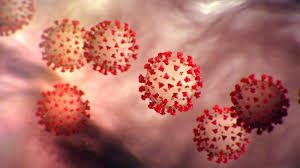 As Biden now moves to take power over the country, questions remain about what he will do regarding the COVID-19 coronavirus pandemic. The question is, as the AP asks, will Biden restore nationwide COVID lockdowns such as existed earlier in 2020?
or now, it's a question the president-elect would prefer to avoid. In the week since he defeated President Donald Trump, Biden has devoted most of his public remarks to encouraging Americans to wear a mask and view the coronavirus as a threat that has no regard for political ideology.

But the debate has been livelier among members of the coronavirus advisory board Biden announced this week. One member, Dr. Michael Osterholm, suggested a four- to six-week lockdown with financial aid for Americans whose livelihoods would be affected. He later walked back his remarks and was rebutted by two other members of the panel who said a widespread lockdown shouldn't be under consideration.

That's a sign of the tough dynamic Biden will face when he is inaugurated in January. He campaigned as a more responsible steward of America's public health than President Donald Trump is and has been blunt about the challenges that lie ahead for the country, warning of a "dark winter" as cases spike.

But talk of lockdowns are especially sensitive. For one, they're nearly impossible for a president to enact on his own, requiring bipartisan support from state and local officials. But more broadly, they're a political flashpoint that could undermine Biden's efforts to unify a deeply divided country.

"It would create a backlash," said Dr. Amesh Adalja, a senior scholar at the Johns Hopkins Center for Health Security who added that such a move could make the situation worse if people don't comply with restrictions. "Lockdowns can have consequences that diminish the value of such an approach."

During his first public appearance since losing the election, Trump noted on Friday that he wouldn't support a lockdown. The president, who has yet to publicly acknowledge Biden's victory, would likely reinforce that message to his loyal supporters once he's left office.

Still, the pandemic's toll continues to escalate. (source)
The fact is that, as various studies have shown, the effect of the shutdowns are questionable. What is known universally is that the economic effects of the lockdowns have been very serious, and it is not so much them, but that they exposed already existing systematic problems in the country that should have been dealt with decades ago.
But at this point it does not matter. Lockdown or not, the problems have not stopped, and another lockdown will only expedite the inevitable, which is a currency crisis that will crash the US dollar.
Biden can do whatever he wants- the question is, will it speed up the crisis, or slow it down? For Biden's sake, if it falls on his watch- of which there is a strong chance that it may -then he and the Democrats as a collective will be blamed for it, and this will have serious political consequences for them.
This is a trend far bigger than COVID- it is the culmination of decades of bad policies whose effects are coming to view today.