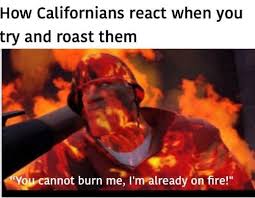 Under California law, judges can issue discretion in cases involving relations with minors in a certain age gap of ten years. However, this is just for heterosexuals and not homosexuals, but according to the Bay Area Reporter, a new law that just passed the California Senate, these provisions may now apply to homosexuals.
alifornia lawmakers have passed a controversial update aimed at preventing LGBTQ teens from having to register as sex offenders. The policy change had led the bill's author to receive death threats.

Late on Monday, the last day for the state Legislature to adopt bills and send them to Governor Gavin Newsom to sign into law, legislators gave their final approval to Senate Bill 145, authored by gay state Senator Scott Wiener (D-San Francisco). It ensures LGBTQ adolescents are treated the same as their heterosexual peers when faced with the possibility of being listed on the state's sex offender registry.

Assemblywoman Lorena Gonzalez (D-San Diego), chair of the Assembly Appropriations Committee, had held it over from last year in order to address concerns she had with the bill. It resulted in a rare public rebuke from the statewide LGBTQ advocacy organization Equality California, a lead backer of the bill whose leadership dinged Gonzalez on its annual scorecard for state legislators causing her to receive a less than perfect score.

Nonetheless, Gonzalez had pledged to work with Wiener and LGBTQ advocates on moving the legislation forward this year. The delay, however, resulted in Wiener being subjected to online harassment, including anti-Semitic slurs and death threats, that he alleged came from adherents of QAnon conspiracy theories.

Undeterred, Wiener was able to rally support for his legislation. It grants judges discretion over whether to include on the sex registry people over the age of 18 who have been convicted of oral or anal intercourse with someone between the ages of 14 and 17, provided that the individual so convicted is within 10 years of age of their consensual sexual partner. Under current law, such individuals must automatically register as a sex offender.

"Currently, these youth are forced onto the registry for consensual sex — even if a judge doesn't think it's appropriate — in situations where straight youth are not. This discrimination destroys lives," noted Wiener in a Facebook post about his bills that were adopted this session. (source)
Loyal Shoebat.com viewers may remember a since-removed video from YouTube where Ted exposed how Dennis Prager supported "fifteen year olds" in homosexual acts. I am working on putting the video back up, but this law is EXACTLY what Shoebat.com warned about.
This is the future. The eventual goal of the LGBT movement seems to be, as we know from its actions, to eventually restore the conditions of ancient pagan civilization such that the world which Christ came to destroy will largely be allowed to return. This was discussed in the Bible, with the return of the Son of Man when the world is in a state that it was during the days of Noah.