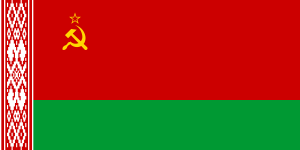 One of the points which I have noted is that as European nations are showing a desire to 're-assert' themselves in Europe and around the world, the Russian are likewise trying to do the same by, based on a combination of statements made from President Putin as well as his actions, he believes that the way to 'save Russia' is to revive the USSR. Part of this would necessarily mean invading and forcibly annexing nations that were once a part of the Soviet Union, let alone those nations which were under Soviet satellite control.
According to the Russian newspaper Pravda, it is openly discussing how Moscow is seeking to fully annex the nation of Belarus as she once did during the Soviet years.
Against the background of unrest and protests over the election results in Belarus, an active stage of negotiations between Moscow and Minsk began. Nominally, these are negotiations on support from the Russian Federation to Belarus. But many experts see in these processes the beginning, if not the end of the process of "total integration" of Belarus into a single Union State.

It is worth recalling that earlier Russian President Vladimir Putin recognized the elections in Belarus as valid, and also announced his readiness to support Lukashenka and Belarus within the framework of the CSTO and Union State treaties. At the same time, Putin noted that in case of an external invasion or the protesters' transition to serious riots and banditry, a law enforcement reserve has been formed in Russia, which, at the request of the Belarusian side, can enter the territory of this country and help Belarusian law enforcement officers.

And yesterday, Russian Prime Minister Mikhail Mishustin paid an official visit to Belarus . At the meeting with Alexander Lukashenko and Belarusian Prime Minister Roman Golovchenko , according to the negotiators, the sides discussed ways of economic rapprochement between the two states, a number of high-profile issues, as well as Russia's support for Belarus.

Lukashenka made a number of high-profile statements on the eve of this meeting and within the framework of direct negotiations
For example, that "we will preserve our common Fatherland. Our common Fatherland, where two peoples live from one root. This is the Fatherland from Brest to Vladivostok ."

And also suddenly – about the interception by the special services of Belarus of conversations between Germany and Poland that the statement about the poisoning of Alexei Navalny by "Novichok", which was made by German biochemists and politicians, is a falsification.
However, from the point of view of the reliability of such a conversation, this statement seems doubtful. However, Lukashenko's turn towards Russia itself, at least at the level of public rhetoric, seems to have taken place.

The question is to move from rhetoric to specific programs not only for interaction, which is already established between the two states in almost all strategic directions, but also for integration.

And, according to a number of Russian experts, these are the issues that will be discussed during Lukashenka's visit to Moscow. (source)
I have been talking about this since December 2018.
It's not just a theory. There are real plans in the works right now, and history is preparing to repeat herself. We are witnesses to this, except with newer weapons and technologies.
It is going to be a very interesting future, especially as Putin's desires are coming at a time when Russia is by all means weaker than she has ever been, and scrambling to consolidate herself by going north of the Arctic circle in hopes of using the cold as a weapon to stop or delay an invasion long enough to stop a conquest of Russia. She wants as many barriers to Moscow as there are possible, since it appears that she, in spite of her best efforts to stop it, may be forced to forfeit the Volga basin region.
But ultimately, in any coming conflict, the real winner will be determined by who best controls the organs that will run the machines of war, which are going to be the artificial intelligence modules and robotics.