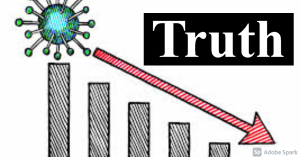 The situation of jobs today in the US is serious issue, for amid changes taking place caused by COVID-19, there are a lot of people out of work and still more at a serious risk of losing their jobs. However, there have been a lot of people who are trying to say that things are not so bad, and that things are going to get much better for the economy, in spite of all of the data that speaks to the contrary about it and the future.
As a result, such enthusiasts of the current situation were shocked to see as Zero Hedge reports by way of the Bureau of Labor Statistics that in spite of a small increase in job hirings, there has been a sharp decline that few can explain.
With the BLS's JOLTs, or job openings and labor turnover survey, coming in with an extra month delay, we already knew that the August jobs data would come in roughly in line with expectations after the record surge in May (if only after the catastrophic April loss of 20MM jobs), and sure enough that's what the BLS confirmed moments ago when it revealed that in June the number of job openings jumped from a revised 6.001 million (originally 5.889 million) to 6.618 million, smashing expectations 6MM job openings, and at 617K, this was just shy of June's 630K surge which was the biggest monthly increase since 2015(however, only after plunging by nearly 2 million in March and April). COmbined, the increase in June and July rise in job openingswas the biggest 2-month increase on record.

Job openings rose in a number of industries, with the largest increases in retail trade (+172,000), health care and social assistance (+146,000), and construction (+90,000). The number of job openings increased in the South and Midwest regions.

Separately, we already knew that the series of 24 consecutive months in which there were more job openings than unemployed workers ended with a thud in March, in April it was an absolute doozy with 18 million more unemployed workers than there are job openings, the biggest gap on record. Since then the the gap has closed somewhat, and in July, there were 9.7 million more unemployed than available job openings (after 11.9 million in June).

As a result, there were just over 2.4 unemployed workers for every job opening, down from 3 last month.

What is remarkable is that even as the number of job openings surged by more than 600K, there was an unexpectedly plunge in hiring, and after the BLS reported of 7 million hires in June, in July this number unexpectedly plunged by a record 1.183 million to just 5.787 million in July, the lowest since April.

This suggest that an odd bifurcation has opened up in the US labor market, where hiring is tumbling even as the number of job openings reverts slowly to pre-crisis levels.

Hires decreased in a number of industries, with the largest fall in accommodation and food services (-599,000), followed by other services (-143,000), and health care and social assistance (-137,000). Hires increased in federal government (+33,000), largely because of Census hiring. Hires also increased in real estate and rental and leasing (+26,000).

As the pace of hiring plunged by the most on record, the number and rate of total separations was little changed at 5.0 million and 3.6 percent, respectively. Total separations increased in retail trade (+112,000) and in state and local government education (+49,000). The number of total separations decreased in durable goods manufacturing (-44,000).

Of these, the number of layoffs and discharges decreased to 1.7 million (-274,000) and 1.2 percent, respectively in July. The layoffs and discharges level decreased in durable goods manufacturing (-40,000), transportation, warehousing, and utilities (-40,000), and wholesale trade (-21,000). The number of layoffs and discharges decreased in the Northeast and South regions. (source)
The answer to this is simple- the job changes are small increases on the way of a process of long-term decline. This is the "dead-cat-bounce" theory that I have spoken of on Shoebat.com, Small increase will likely continue to happen, but all in the context of a long-term decline that is not going to stop until the financial matters that have caused the current situation are dealt with, and that is not going to happen for a long while. This report is just a reflection of this ongoing and painful reality.