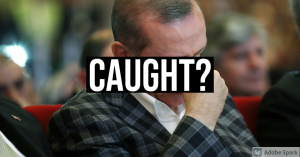 President Erdogan of Turkey is showing signs suggesting he wants to crown himself a new sultan in the Islamic world and representative of the Turkic peoples. The political and social implications for this are vast and could reshape the politics for the next century. However, as much as Erdogan wants to rise, there are many critics of his rule and people who do not like him for any number of various reasons. The trend of Turkey's rise to power, and Erdogan's place in history, may depend on his ability to maintain his plan of 'Ottomanization'.
Business Insider reports an interesting development in this, where it is being claimed that Erdogan has been deporting Uyghur refugees from China to Turkey, fleeing persecution from the communists, back to China to be tortured and murdered in exchange for COVID vaccines
Turkey has been accused of agreeing to hand over Uighur Muslims to China in exchange for access to its COVID-19 vaccines.

The allegations stem from the timing of two events in December: the long-delayed arrival of Turkey's order of vaccines from the Chinese firm Sinovac and Beijing's abrupt move to ratify a 2017 extradition deal with Ankara.

Turkey had planned to start vaccinating people with the Sinovac shot on December 11, according to Al-Monitor. But the first shipment did not arrive until December 30.

The vaccine delay prompted opposition politicians in Turkey to raise concerns that China pressured the ruling Justice and Development Party (AKP) to ratify the extradition deal if it wanted to access the vaccines.

China announced that it had ratified the extradition treaty on December 27. The deal means that Turkey must extradite anyone with criminal charges to China if asked, and vice versa.

…

Over the last few years, thousands of Uighurs have fled China for Turkey, whose language and culture are similar to those of the Uighur community. According to The Guardian and Voice of America, Turkey is home to some 50,000 Uighurs, the largest Uighur diasporic group in the world.

At the time of China's ratification, Dilxat Raxit, a spokesperson for the World Uyghur Congress, told Agence France-Presse: "This extradition treaty will cause worry among Uighurs who have fled China and do not yet have Turkish citizenship."

Many Uighurs who had fled China to Turkey do not have Turkish citizenship, meaning Ankara cannot protect them.

Yildirim Kaya, a politician in Turkey's opposition Republican People's Party, asked Health Minister Fahrettin Koca in parliament on December 29: "Is the Chinese vaccine being held for the return of Uighur Turks?"

And Lütfü Türkkan, deputy chairman of the opposition The Good Party, outright accused the government of striking a deal with Beijing.

"China wants the extradition of some Uighurs in Turkey," he said in parliament, according to TR724. "They will return some Uighur Turks in Turkey to China to get the vaccines."

Turkish Foreign Minister Mevlüt Çavuşoğlu responded to the claims by saying that China had asked for Turkey to extradite Uighur Muslims to China, but that Turkey had declined. (source)
If this is proven definitively to be true, it might be a death blow for Erdogan, as it would be proof to show that Erdogan does not care about "Turks" at all, but his own power, and is willing to sell out his own people he claims to love and support so much to their own deaths in the event it should seem to benefit him. Instead of advancing Islam and Ottomanism, it might instead fuel another trend, which is secularism's rise, and in Turkey, the last time secularism exploded, it culminated in the Armenian genocide.