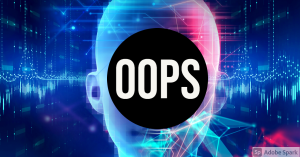 With the proliferation of new technologies, especially those which upend previously long-held ones central to society or that are very new and testing different types of evidence, mistakes are going to be inevitably made, and with potentially disastrous consequences.
According to the Wall Street Journal, there has been one of the first seeming cases of an error in prosecutorial judgement caused by errors related to facial recognition technology as a man was wrongly arrested after a false positive from a facial recognition program misidentified him as the perpetrator of a crime.
A New Jersey man is suing local authorities who he says wrongly arrested him based on a false facial-recognition match, in a case that has fueled debate over the accuracy of the fast-emerging technology.

The man, 33-year-old Nijeer Parks, spent more than a week in jail after police detained him in February 2019 on charges of shoplifting, assault and drug possession related to a Jan. 26 incident that year at a Hampton Inn hotel in Woodbridge, N.J., according to a complaint filed in New Jersey Superior Court.

The criminal case was dismissed in November 2019, according to a court official in Middlesex County, where Woodbridge is located. Mr. Parks is now seeking unspecified damages, according to the complaint, over allegations including false arrest, civil-rights violations and emotional distress.

Police in January 2019 submitted for facial-recognition analysis to investigators in New Jersey and New York the picture from a driver's license they had collected from the suspect, according to a police report. The suspect later fled the crime scene. Authorities from two other departments responded that they had a "high profile comparison" to Mr. Parks, according to the report, which led Woodbridge police to seek and obtain an arrest warrant.

Woodbridge police and prosecutors in Middlesex County didn't immediately respond to requests for comment. New York state police officials, whom the Woodbridge police sent photographs for facial-recognition comparison, said their records showed they didn't provide any leads in the case. The New Jersey state police also said its information-sharing and intelligence unit didn't complete a facial recognition identification. (source)
Errors in prosecutorial judgement fare likely going to become a lot more common in the future, especially considering the addition of DeepFake technologies, which continue to advance and have become dangerously life-like, carrying consequences for government and society alike, the most dangerous two being the exoneration of the guilty and the conviction of the innocent using false evidence. If this was combined with 'facial recognition' technology faulty or not, the consequences could be universally deadly no matter what the circumstances are.
As such, a trend to watch for carefully is not just 'errors', but rather the transformation of technology over the decade from 'helping catch criminals' into being a battering ram used against the common man by powerful men against the rest of humanity more so than it has ever been in history, as the tools to achieve this same end will be unprecedented in their capabilities, range, and effectiveness as compared to the rest of history.