By Theodore Shoebat
A reputable European news magazine, Modern Diplomacy, has affirmed that Turkey has been denying: that Turkish F16s were deployed against Armenia and took out an Armenian aircraft. The report, written by Anna Barseghyan, details:
The red line has been crossed. Turkish Air Force F-16s were deployed against Armenia and shot down an Armenian military aircraft amid the Azeri attack on Artsakh. For the first time after the 1920 Armenian-Turkish war, Turkey is explicitly and directly involved in the war against Armenia.
Turkey is still denying that this ever happened. But this is expected, because if Turkey admits to using F16s against Armenia, then it would prove itself to be a party directly involved in the war, and that it is not just a conflict between Armenia and Azerbaijan, but also Armenia and Turkey. Such a narrative Turkey does not need at the moment as Ankara is backing Azerbaijan behind the curtains of the war theater. But, the Armenian media just recently released photos of (as the report claims) the remnants of the destroyed Armenian war jet: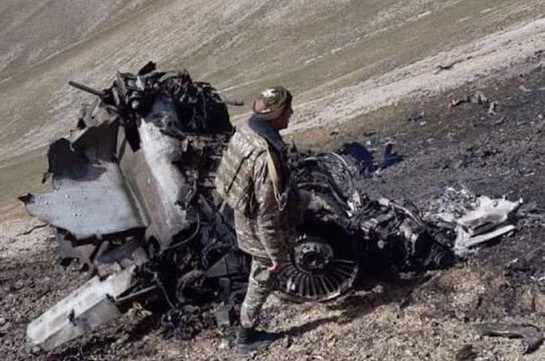 To give further info I would like to repost my latest video which is on the Armenian Azeri conflict:
Why do the heathen rage? (Psalm 2) The forces of the old dragon which had been buried underneath the ground are now digging themselves up from underneath the surface.