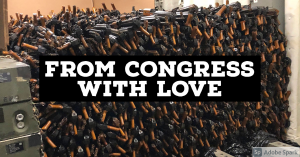 American weapons sales to Taiwan in themselves are nothing new, and have been taking place for decades. However, the increasingly unstable and continually intensifying politication situation in east Asia, with a (potentially) rising China and openly hostile rhetoric between her and the US, as well as with additional US arms sales around the world, any sale of weapons intensifies what is an already unstable situation. Having noted this, it is of interest that the US has just approved another weapons sale to Taiwan.
The State Department has made the official announcement late in the day Monday of US approval for up to 100 Harpoon Coastal Defense Systems and related weapons equipment to be sold to Taiwan in a deal estimated at $2.37 billion.

The Defense Security Cooperation Agency has notified Congress of the intent to transfer, with the main contractor named as Boeing.

The Boeing-made Harpoon anti-ship missiles will serve as an early reaction coastal defense against enemy inbound cruise missiles as part of ongoing rapid modernization efforts to Taiwan's military as it's increasingly surrounded by threatening Chinese PLA exercises.

Earlier Beijing decided to impose sanctions on Boeing's defense unit, Raytheon and (again) Lockheed, anticipating the just announced US approval, which is now official.

According to the official US government description the coastal defense systems will include the following:

-Up to 400 hundred RGM-84L-4 Harpoon Block II Surface Launched Missiles
-4 RTM-84L-4 Harpoon Block II Exercise Missiles.
-411 containers
-100 Harpoon Coastal Defense System Launcher Transporter Units
-25 radar trucks, spare and repair parts, support and test equipment

Later in the day the State Department said that if concluded "the proposed sale of this system will enhance Taiwan's defensive capability" – this coming since especially last month US officials have been with increasing urgency imploring Taipy ei to iwanramp up its defense spending, which falls woefully short according to their estimates, based on the significant threat level from the mainland. (source)
Keep in mind that a short while ago, India just signed a military intelligence agreement with the US.
Right now, we are seeing- and this will take some time as it has been going on for some time -the "encircling" of China and her increasing isolation, as at this point the asian billion-strong giant has really few to no allies, and none that could or would seriously help her- she is generally on her own.
Taiwan is a small nation, and in time, China could easily overpower her because of simple logistics. However, Taiwan could be able to 'hold off' with US help such as this China enough to cause problems that allow for other nations such as India and Japan to cause serious issues that could break her apart.
nd Japan